Send Inquiry
Source the finest quality of Dolomite Powder, Soap Stone Lumps, Soap Stone Powder, and other items from us.
About Us
We at Aditya Minerals have devoted ourselves to Soapstone Mining Processing. Our sole purpose is to produce and serve the finest quality of talc for the customers across the country. For which, we work effectively as a manufacturer and wholesaler. Our organization possesses 2 plants and 3 mines to serve the companies with a comprehensive range of products. This offered range encompasses Dolomite Powder, Soap Stone Powder and many more items. For the quality we bring forward through our offered range; we have earned praises and compliments from the respective customers in Polymer Industry, Cosmetic Industry, Rubber Industry, Paper Industry, Pharma and other industries.
Most Popular Products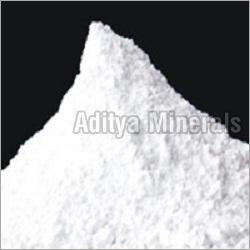 Our organization is completely growth focused. We have a separate R&D department, which aids in enhancing the quality of offered product range and innovating better work strategies. With this, we are headed in a direction to achieve success.
Values & Principles
Our company is driven with a philosophy of contributing responsibly to the domain in a highly effective manner. We aim to serve an uncompromised quality to the customers through our product range and fulfill every commitment. Our organization works in an ethical manner and in accordance to systematic business strategy. We abide by every industrial and government norm in order to maintain an easy availability of high-quality products on market and sustain mutually benefical relationships with our business associates.

Sustainable Development
Sustainable development is given importance in our company by ensuring that our each process carried out in our premises has negligible impact on the environment. Our major concern is to continuously develop & implement integrated practices for mining operations of Dolomite Powder, Soap Stone Powder, & other products in an environmental friendly manner. For which, we are reducing the consumption of energy & water, controlling the land disturbance and soil/water/air pollution at mine sites. Furthermore, we are practicing strong reclamation activities and conducting successful mine closures.
Health and Safety
For us, health & safety of each working employee is important, which we ensure by:
We use proper uniform/helmets for prevention from physical hazards during mining.
We use cover masks to prevent oneself from the dust during talc production.
We use strategies to control dust exposure through minimum dust generation & release.
We organize awareness programs regularly to keep our employees well updated with the health & safety measures.
We Are Dealing In West Bengal, Bihar, Jharkhand, Madhya Pradesh, Uttar Pradesh Area.